THIS FRIDAY the 19th my first two songs are release on Spotify, Amazon Music, Apple Music, iTunes, and Bandcamp!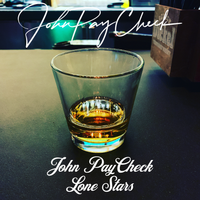 Stream and Buy Music
Spotify - "Where Did Our Country Go" here
Spotify - "Lone Stars" here
Spotify - John PayCheck page here 
Amazon Music - "Where Did Our Country Go" here
Amazon Music - "Lone Stars" here 
Apple Music - Where Did Our Country Go" here
Apple Music - "Lone Stars" here
Apple Music - John PayCheck page here
Bandcamp - John PayCheck page here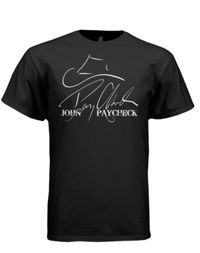 Merchandise
We have a lot of new merchandise available with the help of our friends at Printful. Pick the shirt or swimsuit or sticker or other great item you want and it gets made on demand and sent straight to your address!
Click here now to shop!
Radio
If you would like to hear "Lone Stars" on your local radio station just click here to send an email to our team. Let us know the call sign (WKOZ, WKFL, WTOP, WKRZ, etc) of the radio station you would like us to contact. Contact the radio station and let them know you want to hear the new song  "Lone Stars" by John PayCheck and then let our team help from there.  The more people you get to call in to your radio station the better chance you will get to hear my song on rotation there!  
Personal Note From Me to You
I believe in this Country Cavalry that we are starting to build.  You have shown me in a short time that we are capable of a lot more than I realized. We were placed in a "song battle" this week with a group that has been winning for over FIVE weeks straight! But in less than 24 hours YOU came through and we gave them a real run for their money. We didn't win this one but man it was so close...it was close and we haven't even gotten started which amazes me.  I am still awestruck by how all of you are so kind and willing to help out. That supporters enjoy what I am doing and want to be a part of it. I have seen a lot in this world in my previous professions in the military, defense, and civil service but this, this right here is amazing to me...You are all amazing to me and I am so thankful for everything you are doing and how you are supporting me on this journey.  
I don't know where we are going with any of this, maybe we are headed for the moon or maybe we are gonna just glide along for a little while but either way...you are part of something now that I am extremely grateful for. Thank you, so much.  None of this happens if people don't hear the music and like it...thank you so much for helping out and spreading the word. My family and I really appreciate it.
Love and Respect,