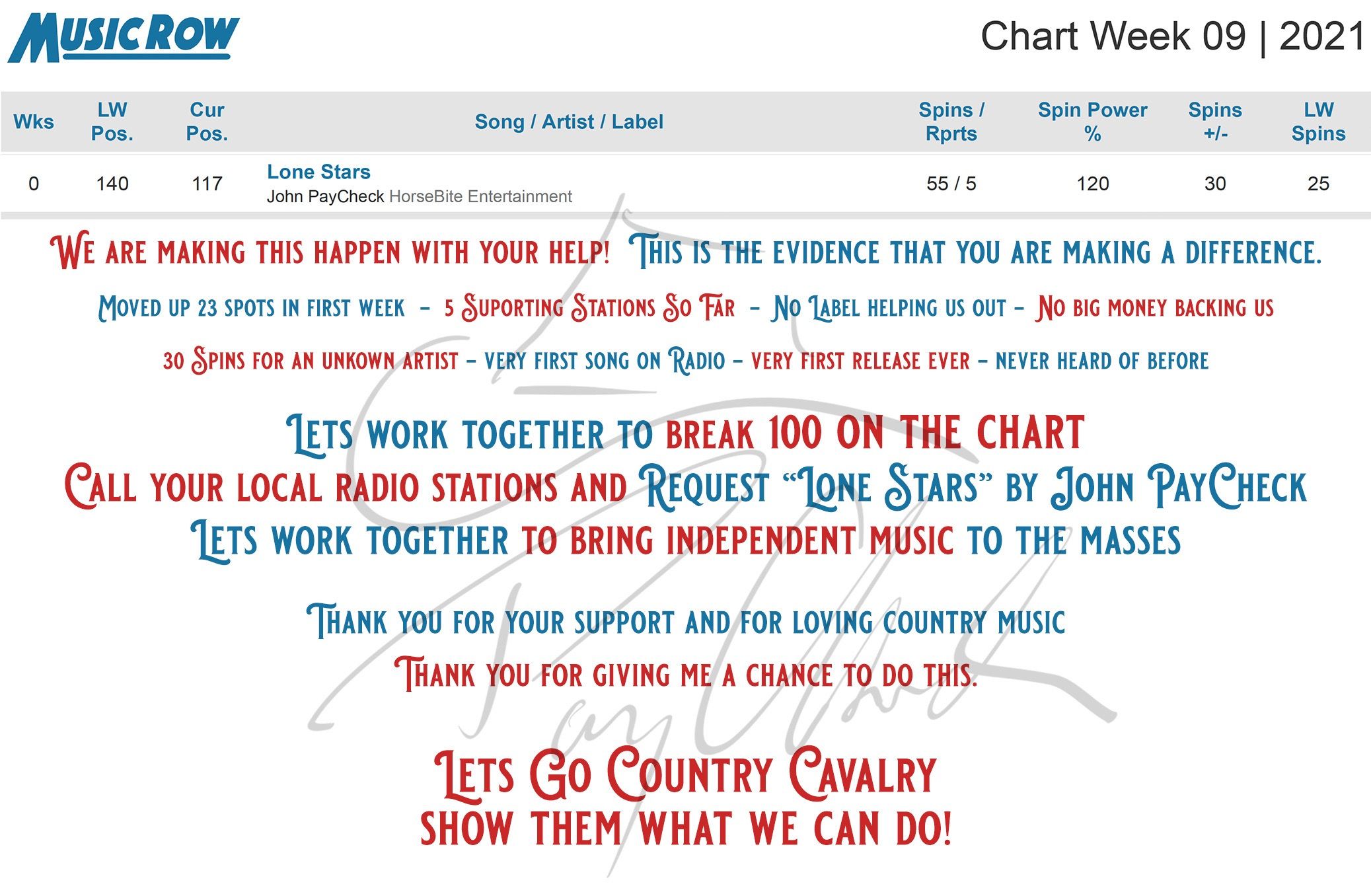 I am amazed at the response so far.  I have not been a touring artist, I haven't been playing a lot online, I am not on my 8th album but you have come out to support me in huge numbers.  It just keeps growing! Everyone has been so kind and supportive. I have two songs out as of today and two more on the way this Friday, March 19th.  I didn't have a huge following before this or a bunch of industry friends to help me out. I have done this with your support, thank you!
We are done with the second week in the charts and we have gone from starting at 140 on the Music Row charts to placing at 114, we are doing pretty good.  We just gotta keep that momentum going for "Lone Stars". Again for a brand new artist and no industry backing...I am amazed and so happy.  
With all of your help we can get this air plane off the ground.  Keep helping me push country music, help me make a mark that shows the big labels and the industry that YOU want a more traditional sound.  Maybe you don't want to only have the traditional sound, I get that. I just want to make sure there is room for us too at the table.  I want to make sure our legends are not forgotten and the traditional sound still has a place in country music. We can also have some fun along the way doing this music thang.
Keep like and sharing the social media, keep sharing my music with others, keep calling the radio stations, keep telling people about the music and maybe we can make this happen on a bigger scale. I believe you because you have been believing in me.
Thanks you
PayCheck