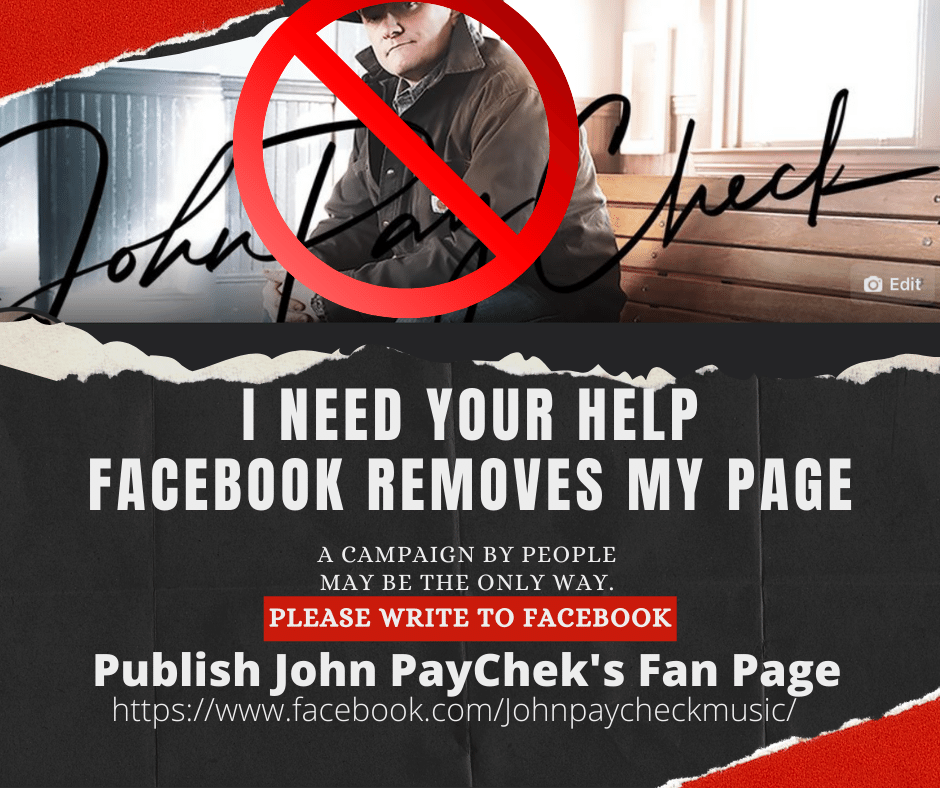 So Bobby Bones got my page kicked off Facebook...sort of :) , ok not exactly but me reposting his instagram post did.
So it looks like FB is probably not going to help me out. It appears when I posted an article about a upcoming TV show and one of Bobby Bones's videos on how the music business is corrupt it violated Facebooks community standards. So they removed my page and now I am unable to appeal the decision. So I am out of luck. Maybe having others reach out to Facebook on my behalf will help.
Where to request help on Facebook
https://www.facebook.com/help/contact/268228883256323
https://www.facebook.com/business/help/support
Emails maybe these work
appeals@support.Facebook.com
Something like this might be a good............
Dear Facebook Team:
The page "John PayCheck" that I and my colleagues were Managers of was unpublished in early September and we are really surprised because we did not expect this to happen at all. Our fanpage was doing very well and we loved interacting with our loyal fans. We have always posted as per rules set. We would like clear reasoning as to why our page has been unpublished and if the reason is unjust which I think it is, then we would like my page to be republished with immediate effect, we hope for the best and a reply from the Facebook Team. If the reason is minor and just, we would like the opportunity to amend the mistake so we can move forward with republishing the page better informed and following Facebooks guidelines more clearly.
Page Address: https://www.facebook.com/Johnpaycheckmusic
John PayCheck
Or this...........
John PayCheck's page has been unpublished for spam or it might have been hacked. His real name is being used and the posts he had flagged on his personal page don't seem to violate any community standard as far as I can tell. His page really needs tone restored, he is an independent artist and social media is one of the only ways he can promote his music. This is hurting a community that has always stood by platforms like Facebook and independent musicians. Please help me restore this page. For a famous country music family this is extremely problematic. Please help us figure this out. https://www.facebook.com/Johnpaycheckmusic